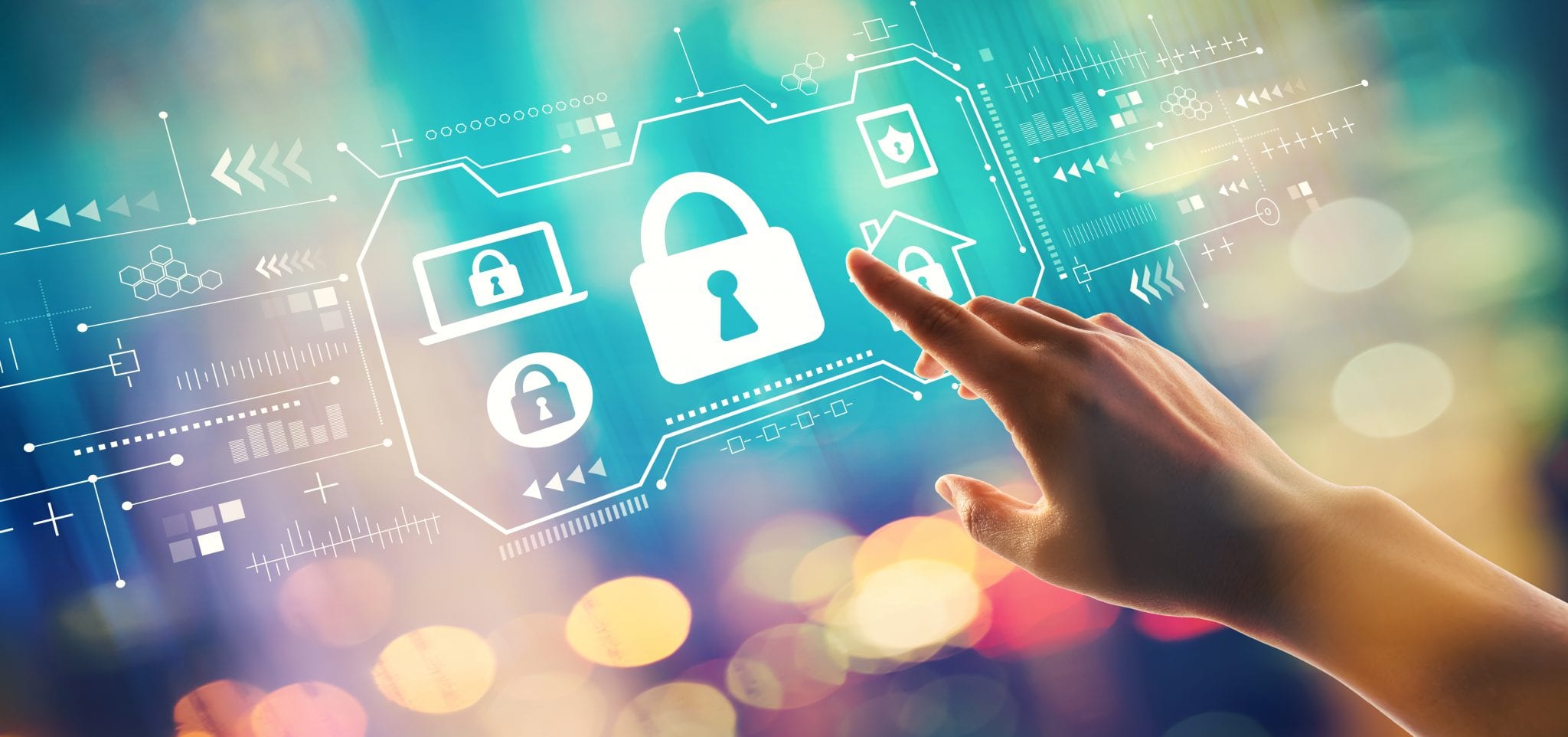 Connectnet – Terms and Conditions of Sale and Service ("the Terms")
Please read these Terms and Conditions of Sale and Service Carefully.
The Terms outlines the Terms and Conditions that apply to any order of goods or services through the Connectnet website and to all customers of Connectnet Services Limited (Connectnet) that use our services.
Additional terms and conditions may apply to specific products or services such as Fibre based products or special deals.
By accepting the use of any Connectnet product or service you agree to these standard terms and conditions and any additional terms and conditions that may apply.
We may choose at any time to update our terms and conditions and will post any updates online at least 14 working days prior to the updated terms and conditions taking effect.
These terms and conditions replace any previous terms and conditions.
Orders are accepted for product and service purchases and deliveries within New Zealand only and to persons aged 18 years and over
General – The Contract
In the Terms, "Software" includes all relevant documentation, manuals, printed and written matter; "Products" means computer hardware, peripherals, accessories, home entertainment equipment and services "Services" means the internet service as described in the Service Description.
When you purchase any product or service presented on the Connectnet website, the Terms will apply and constitute the "Contract" between Connectnet and the Buyer ("Buyer").
Any order placed by the Buyer through the Connectnet website shall be subject to the Terms. Connectnet reserves the right to accept or not accept an order or part of an order. Any part of any order that is inconsistent with the Terms will be invalid unless accepted in writing by Connectnet.
The "Contract Price" is the total of the price for the Products at the date of invoice and the cost of freight to the designated delivery point and any applicable GST and all other charges in relation to the supply and delivery of the Products.
Product Information
Connectnet relies on information from its suppliers and product manufacturers. Product descriptions, illustrations and literature are therefore not binding on Connectnet. If the product received does not match the description on the Connectnet website, the Buyer should inform Connectnet immediately so that appropriate action can be taken.
Products and components will be supplied as ordered. Integration services, unless specifically included in the Product description, can be purchased separately.
Obligations to supply Products and Services
We are not obliged to provide services unless we accept your product or service application. We will decide whether to accept any such product or service application.
To deliver products or services to you Connectnet may choose to use external service providers. These services may be interrupted from time to time due to planned and unplanned maintenance, failures and other factors that may be outside of the direct control of Connectnet. If any interruption to your service occurs, we will endeavor to restore services to you as soon as possible. It is your responsibility to contact our support centre if there is a problem with your product or service.
We cannot guarantee the security of any data transmitted through our network or systems with your use of our services.
All delivery of services and the way these are provided to you will be determined by Connectnet.
At any time, we may choose to change or discontinue a service. We will provide notice to you prior to taking any such action and where available offer a substitute service to you. If the substitute service is shown to be inferior to the service, it replaced you may terminate your Agreement with 30 days written notice.
Use of our Products and Services
You must not use or permit our services to be used in any way which Breaks any law, infringes anyone's rights, is malicious, obscene or offensive or damages any system or network of Connectnet's or any 3rd party network or provider.
You must keep confidential any security information (e.g.; password or pin number) provided to you to access our systems or services.
You must comply with any reasonable restrictions we impose or directions we give regarding the use of our services.
You must ensure that all information you provide us is correct. If any information you have supplied to us changes, you must provide us with updated information as soon as possible.
You must notify us in writing if you wish to terminate your Agreement or service(s).
You may not resell our services without the express written permission of Connectnet.
You must immediately report any misuse of your services or disclosure of your account information.
Internet Services
This section applies if we provide Internet access service to you
You are responsible for downloading to your computer any email that you wish to keep. We may, without notice to you, remove any email that remains on our servers for more than 90 days.
You must not knowingly transmit any worms or viruses or use our service in a manner which is likely to damage or compromise the security of either the network of Connectnet or that of any other party.
You must use our service in a reasonable and responsible manner and in accordance with established "netiquette"
You acknowledge that we do not control the information that can be accessed through the Internet. Accordingly, we are not responsible for any inaccurate, illegal, offensive, upsetting or defamatory information which may be obtained from your use of our services. We are also not liable for any viruses or other harmful code which you download via the Internet.
You agree not to reproduce, distribute, transmit, publish, copy, transfer or commercially exploit any information access through or received from the Internet that would be an infringement of any copyright, patent, trademark, design or other intellectual property right.
If you use our virus filter, then you acknowledge that the service works by endeavoring to prevent our mail servers from forwarding contaminated emails to the recipient. However, we cannot guarantee that the service will prevent all viruses from being forwarded.
Any static IP addresses provided for use by the Buyer under this Agreement remain the property of Connectnet and are not transferable.
Plan speeds refer to the maximum speed – actual speed depends on a variety of factors.
Phone Numbers
This section applies if we provide telephone services to you
The phone numbers that you are assigned remain the property of Connectnet and does not become the property of the Buyer
We may need to change your phone number from time to time, if so, we will give as much notice as possible. We will not be liable for any costs which you or anyone else may incur as a result of such a change.
You agree that no member of the Connectnet group of companies (or their officers, employees, contractors or agents) has any liability to you in connection with the directory assistance service or your phone book listing.
Supply of Equipment
This section applies if we provide equipment to you in connection with the provision of services.
We will ensure that the equipment provided will be of a suitable quality and will be fit for the purpose for which it is provided and will determine the specific make and model of the equipment.
Where we dispatch equipment to you, a delivery charge may apply.
If we supply you with equipment and you terminate within a stated "minimum period", you will be liable for the full retail price of the equipment.
Price and Availability
All prices are in $NZ and exclude GST unless otherwise stated.
All pricing and availability are subject to change without notice
Connectnet cannot guarantee goods online will always be available when an order is placed.
All specials and promotions are available while stocks last. Connectnet reserves the right to limit the quantities on promotions.
Any verbal quotations are subject to written agreement.
Prices do not include delivery surcharges.
Buyer Liability
The Buyer is liable for every order on the Connectnet website made under their Login and Password.
Charges and Payment
The name that will appear on your statement will be Connectnet
Connectnet is a New Zealand business and all transactions will be billed in New Zealand Dollars.
You must pay our charges for the services we provide to you, regardless of whether you or someone else uses those services. We will invoice you monthly for services we provide.
Fixed charges are payable in advance. Usage-based charges (such as toll calls and excess Internet data) are payable in arrears. Any unused minutes or data usage may not be carried forward and expire at the end of your monthly billing period.
You must pay each invoice by the due date advised on the invoice. You may not withhold money you believe you do not owe us nor offset sums that we owe you.
If you do not pay a bill by the due date, we may suspend or restrict services until all due payments are made. Interest at 20% per annum (calculated daily) and Administration charges will apply to your account for any late payments or overdue accounts. We may choose to terminate your services at any time if your account is unpaid. Any charges for your services will still apply during the period of any suspension.
We may, at our discretion, impose a credit limit on your account.
If you breach any term of this agreement and we incur costs as a result, you must pay those costs on demand. Any expenses, disbursements and legal costs incurred by us in the enforcement of any rights contained in this Agreement shall be paid by the Buyer including any reasonable legal fees or debt collection agency fees.
Payment Options and Fraud Protection
Payment can be made by direct credit, cheque, bank cheque, credit card (Amex, Diners, Visa, MasterCard), or by authorising Connectnet to Direct Debit your nominated account.

Payment option is selected upon ordering and payment must be received before supply unless prior arrangements have been made in writing by Connectnet.

Payment made by cheque or other bank transfers will not be considered payment until payment has been fully cleared by the bank and is evident in Connectnet's bank account.

In the interest of protecting all parties, Connectnet credit and fraud checks every order placed and reports all incidences of attempted stolen card usage and identity theft to the police.

We reserve the right to ask for proof of identity of a credit card holder, issuing bank verification and/or other relevant details as deemed necessary to confirm a legitimate purchase.

Call Back Policy. We reserve the right to contact a customer by phone to verify details of identity and/or order. A valid phone number registered in New Zealand is required otherwise your order may be rejected immediately.

We reserve the right to record transaction details and IP numbers.
Use of Information and Confidentiality
You authorize us to collect, retain and use any information about you and/or the property which is the subject of the service(s) for the purposes of providing service(s) in the terms of this Agreement. We may also use the information we collect about you to obtain information about you from Credit Reporting Agencies for the purpose of credit checking, when we consider this is necessary, prior to providing services to you.  You agree to us disclosing information about you to Credit Reporting Agencies for collection purposes and any other purposes whatsoever.
You agree that all intellectual property rights in the service(s) and any improvements or changes made by us to any service(s) belong to Connectnet.
Connectnet credit card information security policy
Connectnet uses the DPS Payment Express Payment Gateway for its online credit card transactions.
DPS processes online credit card transactions securely for thousands of merchants globally, providing a safe and secure online payment service.
Payments are processed in real-time.
Connectnet does not have access to your full card number, this credit card payment is secured by DPS
DPS have bank grade security. All transaction details are stored in their PCI-DSS compliant Data Centre
DPS Payment Express Software is certified with over 200 banks globally
Visit www.paymentexpress.com for more info on online credit card payments.
Title
Unless otherwise agreed in writing by Connectnet, ownership of the Products remains with Connectnet and does not pass to the Buyer until full payment is received.
The Buyer will be liable for any expenses, costs or disbursements incurred by Connectnet in recovering any outstanding payments including but not limited to solicitor costs or debt collection agency fees.
Delivery
Delivery charges are not included in the price listed on the website and will be added to your order subsequent to the confirmation of the Buyer's delivery location. The Buyer will be able to view the full charge before entering payment details.

Delivery will not take place until full payment has been received.

Delivery will be made to the place nominated by the Buyer.

All claims for shortages, damages or losses during delivery must be made to Connectnet within 2 days of the date of delivery.

Connectnet reserves the right to suspend delivery of further Product if the terms of payment are not strictly adhered to by the Buyer.

If the Product is asked to be delivered directly to another person, that person takes possession of the Product for the Buyer as their agent, but the Buyer is still directly responsible to Connectnet under the Terms.

Connectnet ensures that all Product is sufficiently packed and therefore all claims for shortages, damage or loss in transit, must be made to the carrier. We advise you to:




Refuse acceptance of Product that appears damaged on arrival from the carrier delivering the Product or ensure the carrier's note is authorized accordingly.

Ensure that the complete shipment as per the carrier's note has been received.

No claim for shortages, damages or loss in transit will be accepted unless the Buyer notifies Connectnet of the shortage, damage or loss in transit within 2 days of the delivery.

Delivery is only made to a physical address. No deliveries can be made to a Post Box or Private Bag number.

Delivery times for products in stock are within 5 working days from receipt of payment.

Connectnet's standard delivery times for the establishment of new Internet Services is 10 working days
Delay
The time provided for delivery of Product is an estimation only and Connectnet will not be liable to the Buyer for failure to supply on any grounds whatsoever, the Product or Service at the given time.
Warranties
No representation, condition, warranty or promise expressed or implied by law or otherwise applies to services except where expressly stated in this agreement.
Connectnet will pass on to the customer the benefit of any warranty given by its suppliers or a third party such as the manufacturer where the goods are manufactured or supplied by a third party other than Connectnet.
Term and Termination
Either party may terminate this agreement, or any service agreement(s), after the expiry of the relevant initial term (or subsequent terms as agreed by providing a minimum of 90 days' notice to the other party.
Termination of this agreement for any reason shall not affect the rights or obligations of the parties concerning any services provided up to the date of termination.
Upon expiry of the initial terms of this agreement the parties agree it shall continue for a further term of 12 months ("Roll Over"). And shall continue thereafter to roll over every 12 months.
If the Customer purports to terminate or cancel this agreement before the expiry of the initial term or amended term in the case of any amendment to the services or any subsequent rollover, a service termination fee will be charged by Connectnet. The Customer shall pay a service termination fee within seven days after receipt of the Connectnet invoice, the amount calculated as follows:
A = (B x C)
Where:  A = the amount payable by the Customer;
B = the last 3 months of average monthly spend (3 x invoiced service fees / 3 = monthly fee)
C = the number of months remaining in the Initial Term or Roll Over at the time of termination (including any part-months)
Cancellation of Services and Refund Policy
Unless otherwise stated in the service description there is a 12-month minimum term on all Connectnet services. 
Fibre Internet services such UFB, HSNS and Premium Fibre have a standard 36-month term unless otherwise agreed in writing.
If your ADSL or VDSL account is terminated within a minimum term period, you will be required to provide 90 Days notice and to pay the early termination fee of $195.00. However, if you are connected to our UFB Fibre or Premium Services and you terminate your account early then you will need to pay in full to the end of the term and return to us any equipment supplied to you.
We can terminate the provision of any service to you with thirty days written notice if a third-party service provider or carrier does anything that prevents us from supplying that service to you on a commercially viable basis.
We can terminate this agreement, or the provision of any service to you, immediately if you breach any term of this agreement or if we reasonably believe that you have supplied incorrect of misleading information to us.
If this agreement is terminated for any reason you must still pay us for services provided to you up to end of the billing period within which your service was terminated.
If you have prepaid your account beyond the billing period within which your service was terminated, we will refund you the unused balance.
Product Returns
To the extent permissible by law, and where not inconsistent with any warranty provided to the Buyer by the Manufacturer, Connectnet offers a 7 day return policy for Non-Faulty Products.
Faulty Products are subject to the Manufacturer Warranty only and Connectnet will forward the benefit of those warranties to the Buyer without being directly liable.
Non-Faulty Returns
In most cases Connectnet will accept return of any non-faulty Product within 7 days of its invoice date provided that:
The Product is unopened and in a saleable condition with no rips, tears or writing.

Special orders including customized Product may not be eligible for return or will incur restocking fees.

Non-faulty returns i.e. purchased in error or customer has changed their mind on a product, may incur a re-stocking fee of 10%

The Buyer is liable for any freight charges in relation to the return of the product.

The Buyer is liable for any damage caused by inadequate packaging on the return of the product.

The Buyer accepts all responsibility for insurance and risk of the product during transit from the Buyer to Connectnet or the Manufacturer (as specified).

The correct procedure is followed for returning Product

NOTE: Connectnet does not accept any non-faulty returns on:




Clearance stock (unless faulty)

Special promotions (unless faulty)
Faulty Returns
Product is subject to the Manufacturer's Warranties only. Connectnet will forward the benefit of those warranties to the Buyer, without being directly liable to the Buyer under any warranty. Where Product is subject to a return to base warranty, the Buyer is responsible for returning it to Connectnet or the Manufacturer (as provided by the warranty). The Buyer may be responsible for any additional costs including (but not limited to) freight charges.
DOA (Dead on Arrival) Returns
If a product fails within 5 days of purchase date, you may be eligible to receive a forward replacement of your faulty product. In this situation Connectnet will arrange for a replacement Product to be delivered to you. Upon receipt of the replacement Product you must return the faulty product back to Connectnet or the Manufacturer (as specified) or you will be charged for the replacement product.
Note: Not all Product is eligible for forward replacement as each Manufacturer has different policies. Authorisations are made on a case by case basis.
Liability – (Products)
To the extent permissible by law, Connectnet will not be liable for any direct, indirect, special loss or damage, loss of profits, injury (of any kind) suffered by the Buyer or associated persons, and whether arising directly or indirectly from any of the following:
Defect or non-compliance of Products supplied.

Negligence, misrepresentation or other act or omission by Connectnet, its employees, agents or contractors.

Breach of any of Connectnet's obligations under the Terms.

Cancellation or termination of the Terms.

Any other cause.
and the Buyer shall indemnify Connectnet against any claim by any of the persons above or their delegates against any loss, damage or injury for which Connectnet's liability is excluded by this clause.
To the extent permissible by law and notwithstanding anything in the Terms, Connectnet's liability, whether in contract, pursuant to cancellation or termination of this contract, in tort, or in any other way, concerning all claims for loss, damage or injury which arise directly or indirectly from any events, shall not in total exceed the Contract Price for the Products in regards to which the loss, damage or injury arose.
Liability – (Services)
Connectnet excludes any liability of any kind (whether in contract, tort (including negligence), equity or otherwise) to you or anyone claiming through you, relating to loss of profits or revenue, interception of data or unauthorised access to your information, loss or corruption of data, lost business or missed opportunities, wasted expenditure or savings you may have had, or any form of indirect or consequential loss whatsoever arising from your use of the equipment or services.
We exclude any liability to you in connection with us providing services to you or failing to provide services to you. Without limiting this, we are not liable to you (and nor are any of our officers, employees, contractors or agents liable to you) in the following circumstances:
1.       If any of our services are not available at any time or are faulty
2.       For any delay in commencing the provision of services
3.       If any software or equipment we supply does not operate correctly
4.       For any error in any directory listing which we arrange
5.       If your computer, or computers, become affected by any virus or worm
6.       We are not liable to you for any fault in or non-provision of services caused by an event beyond our reasonable control
If you use another service provider's services during the period when our service is not fully operational, we are not liable to pay any amount you are charged by that service provider. You acknowledge that no third party whose network or services we use to supply services to you (nor any officer, employee, contractor or agent of such third party) is in any way liable to you in connection with our services.
If we are held to be liable to you for any reason, then our liability to you is limited to an amount equal to our average charges to you for one month in respect of any single event or related series of events and to a maximum amount equal to our average charges to you for a three month period in any one year.
Consumers Guarantee Act – Supply of Products
Nothing in the Terms is proposed to contract out of the provisions of the Consumer Guarantees Act 1993 except to the extent permitted by the Act.
If Product is acquired by the Buyer for business purposes, the Buyer agrees that the Consumer Guarantees Act 1993 does not apply.
Where Product is acquired by the Buyer for business purposes or to supply in trade to a person, then the provisions of the Consumer Guarantees Act 1993 are excluded from any supply agreement and to the extent permitted by law, statutory or implied conditions, warranties and guarantees which would apply are expressly excluded and the Consumer Guarantees Act 1993 does not apply in respect of the goods.

If the Product is not acquired for business purposes, to the fullest extent of the law, Connectnet's liability for breach of any implied warranty or condition which is unable to be excluded is limited, at Connectnet's discretion, to the replacement of, and the cost of replacing the Product; the supply of, and the cost of supply of equivalent Product; the repair of and the cost of supplying the repair to the Product.
Consumers Guarantee Act – Supply of Services
Where (were it not for this paragraph) the Consumer Guarantees Act 1993 would apply and you are acquiring services from Connectnet for the purposes of a business as defined in the Act, you agree that the Consumer Guarantees Act 1993 does not apply to the contract for the provision of those services.
Nothing in these terms and conditions (particularly in the clauses headed "warranties" and "liability") is intended to have the effect of contracting out of the provisions of the Consumer Guarantees Act 1993 where that Act applies.  Where that Act does apply, these terms are modified accordingly.
Unsolicited Electronic Messages Act
Under the Unsolicited Electronic Messages Act 2007 (in effect 05 September 2007) you must provide your consent to receive promotional emails. When you register and join www.connectnet.co.nz we take this as in indication and acknowledgement that you would like to receive emails from us about our products, services and special offers. If you do not want to receive the newsletter emails from Connectnet, please send an email to support@connectnet.co.nz with "no newsletter emails" in the subject line. At any stage, you may also elect to opt out of our mailing list by sending an email to support@connectnet.co.nz or by selecting UNSUBSCRIBE at any time on any of our newsletters.
Indemnity
You release and indemnify Connectnet, its servants and agents against all actions, claims and demands (including the cost of defending or settling any action, claim or demand) which might be instituted against Connectnet arising out of a breach of this agreement by you or by your negligence of yourself, your agents, employees or sub-contractors or of any other person for whose acts or omissions you are vicariously liable.
You release and indemnify Connectnet against any action, claim or demand by your servants, employees or agents or their personal representatives or dependents arising out of the performance of this agreement.
Force Majeure
Neither party is liable to the other for failing to meet their obligations under this agreement except as specified in the following clause to the extent that the failure was caused by an Act of God or other circumstance beyond its reasonable control. However, where a party has been unable to perform its obligations for a period of sixty days or more, the other party may give notice in writing to the first party.
Nothing in this clause shall excuse the buyer from any obligation to make payments of sums owing to Connectnet when those sums are due and owing to Connectnet under this agreement.
Disputes
Where any question, dispute, controversy, claim or difference ("Dispute") arises concerning or in any way arising out of this Agreement, the parties must, without resorting to litigation, make a genuine effort to resolve the Dispute using the procedures set out in this clause.
The party initiating the Dispute must provide a written notice ("Dispute Notice") to the other party and nominate in the Dispute Notice its representative for the negotiations.  The party receiving the Dispute Notice must then promptly give written notice to the other party naming its representative for the negotiations.  Each representative nominated must have authority to settle or resolve the Dispute.
If the parties are unable to resolve the Dispute by discussion and negotiation within 5 Business Days of receipt of the Dispute Notice, then the Dispute must be referred to mediation.
A party must use the following mediation procedure to resolve any Dispute before commencing arbitration proceedings:
(a)The parties must appoint a mediator and, if the parties fail to agree, the mediator must be appointed by the President of the New Zealand Law Society or the President's nominee;
(b)The parties must cooperate with the mediator in an effort to resolve the Dispute;
(c)If the Dispute is settled, the parties must sign a copy of the terms of settlement ("Settlement Agreement");
(d)If the Dispute is not resolved within 10 Business Days after the mediator has been appointed, or within any extended time that the parties agree to in writing, the mediation must cease;
(e)Each party must pay an equal share of the costs of the mediator's fee and costs including, without limitation, travel, room hire and refreshments;
(f)The terms of the Settlement Agreement are binding on the parties and override the terms of this Agreement if there is any conflict;
(g)The Settlement Agreement may be tendered in evidence in any subsequent mediation or arbitration or legal proceedings;
(h)The parties agree that written statements given to the mediator or to one another, and any discussions between the parties or between the parties and the mediator during the mediation period are not admissible in any arbitration or legal proceedings; and
(i)Either party may commence arbitration proceedings when mediation ceases as set out above.
If a Dispute is referred to arbitration, then it must be finally resolved in accordance with the Arbitration Act 1996 and the following provisions will prevail in the event of any inconsistency with the Arbitration Act, to the extent permitted by law:
(a)The Dispute must be determined by a sole arbitrator;
(b)In respect of the First Schedule to the Arbitration Act, the parties "otherwise agree" to the following:
(i)Article 3 – in addition to the stated methods of giving notice, fax and e-mail transmissions are also permitted;
(ii)Article 11 (2) – in the absence of agreement, the arbitrator (who must not be the mediator) must be appointed by the President of the New Zealand Law Society.
(iii)Article 26 – the arbitrator may not appoint any expert to advice except with the written consent of the parties to the Dispute;
(iv)Article 31 (5) – any sum directed to be paid by award will carry interest as from the date of the award at the Default Interest Rate; and
(v)In respect of the Second Schedule to the Arbitration Act the following provisions will not apply:
(vi)Clause 1 – default appointment of arbitrator; and
(vii)Clause 2 (2) – consolidation of arbitral proceedings which do not all have the same arbitral tribunal.
Pending resolution of any Dispute, the parties must continue to perform their obligations under this Agreement.
Nothing in this section will preclude or prevent a party from taking immediate steps to seek urgent interlocutory relief before an appropriate court.
Notice
If you wish to notify us of anything you can do so by writing to us at PO Box 9241, Newmarket, Auckland.
If we wish to communicate with you or notify you of anything we can do so by post, phone, facsimile, or email to the last known address or number we have for you.
Any notice delivered personally or sent by facsimile or email after 5.00pm on a working day or any day that is not a working day will be deemed to have been received on the next working day.
If your contact details change you must advise us of the new details as soon as possible.
Entire Agreement, Variation and Non-Waiver
Unless otherwise advised in writing, this agreement contains all the terms, representations and warranties made between Connectnet and the Buyer and supersedes all prior discussions and agreements covering the subject matter of this agreement.
No variation or waver of any provision of this Agreement shall be recognised or binding on Connectnet unless it is in writing and signed by an authorised representative of Connectnet.
Failure or delay by Connectnet to enforce any of the terms and conditions contained within this agreement shall not be deemed to be a waiver of any of the rights or obligations Connectnet has under this agreement.
If any provision of this agreement shall be invalid, void, illegal, or unenforceable the validity existence, legality and enforceability of the remaining provisions shall not be affected, prejudiced or impaired.
The buyer shall not assign all or any of its rights or obligations under this Agreement without the written consent of Connectnet. Connectnet reserves the right to transfer our rights and obligations under this Agreement to anyone else. We will notify you if we do so.
Governing Law
The Terms are administered by, and shall be interpreted in agreement with, the laws of New Zealand and the parties agree that any dispute under it shall be subject to the exclusive jurisdiction of the New Zealand courts.
Connectnet © 2014